European Biblical Dialogues
The European Biblical Dialogues (formerly Berlin Bible Weeks) are a series of meetings for congregation members, run by the Union of Evangelical Churches since 1953. The CPCE linked up informally with this initiative in 1990 before formalising the relationship in 2017. One seminar each year is explicitly aimed at congregation members from the CPCE's member churches, and several sessions are run in two languages (German and English). Participants from outside Germany are welcome to attend all events. The sessions involve both Bible contemplation and attention to a key issue in current affairs. They help participants to benefit from the experiences of other CPCE churches, thus deepening our church communion.
Information about the European Biblical Dialogues can be found here.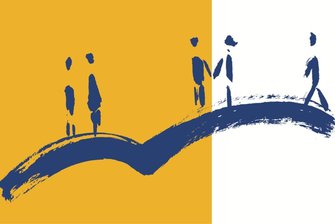 Im Rahmen der Europäischen Bibeldialoge (früher: Berliner Bibelwochen) der Union Evangelischer Kirchen finden seit 1953 Begegnungstagungen für Gemeindeglieder statt. Seit 1990 besteht eine informelle, seit 2017 eine formelle Kooperation mit der GEKE. Eine Tagung im Jahr ist ausdrücklich für Gemeindeglieder aus den Kirchen der GEKE vorgesehen; mehrere werden zweisprachig (deutsch-englisch) durchgeführt, bei allen sind auch nicht-deutsche Teilnehmende willkommen. Die Tagungen verbinden Besinnung auf die Bibel mit Arbeit an einem aktuellen Thema. Sie helfen den Teilnehmenden, von den Erfahrungen aus anderen GEKE-Kirchen zu profitieren, und dienen so der Vertiefung unserer Kirchengemeinschaft.
Hier findet man Informationen zu den Europäischen Bibeldialogen allgemein
Hier findet man das aktuelle Programm der Europäischen Bibeldialoge